Why Linux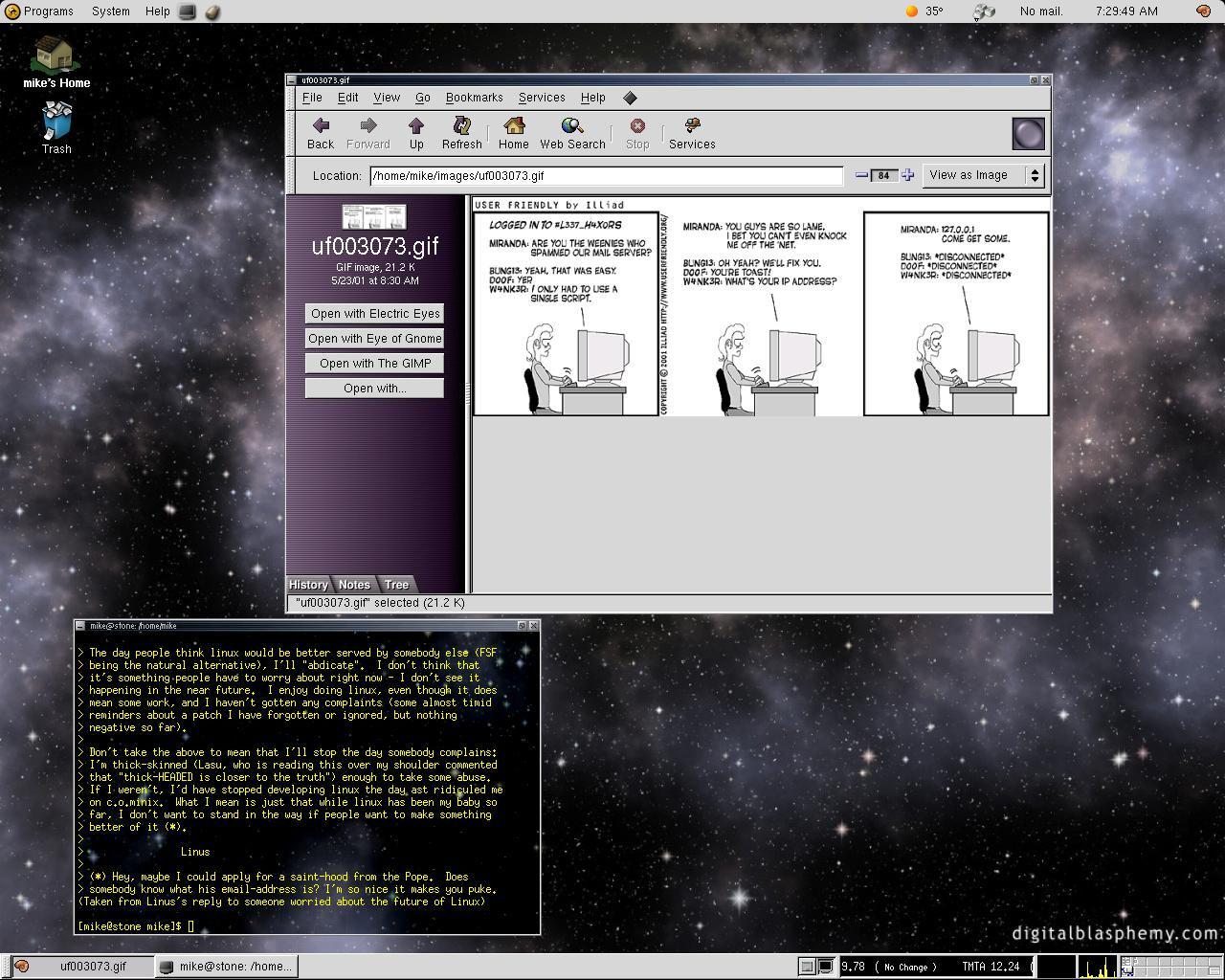 To the left, I have a simple screen shot of my Linux desktop. It's simple, elegant, and just plain useful. I firmly believe that in years to come, Linux will replace Microsoft's Windows as the desktop standard. It will probably take some time, but I'm patient. To those of you that know Linux, this next part will bore you, for those of you that don't, some information on what you're seeing. I'm currently running Ximian's Gnome 1.4, with the Nautilus file manager running (Nautilus was produced by Eazel, which is no longer in business). There is an image opened in Nautilus, and a terminal window open. You can see a stock ticker at the bottom, a network activity monitor, and a CPU load monitor. There is also my current processes, as well as the list of 16 different desktops that I keep active. At the top, you can see the current temperature where I live, how much email I have, and the time. On the desktop, there are icons to my Home directory, and the trash. Very simple. If you have any questions that you would like to ask me about this desktop, feel free.
---
Looking for comments?
I don't have comments on this site as they're difficult to manage and take up too much time. I'd rather concentrate on producing content than managing comments.
Instead of leaving a comment, feel free to contact me instead.